We dont' have many "important documents." But maybe someday we will have.

Donner Summit Historical Society bylaws ......... Incorporation papers -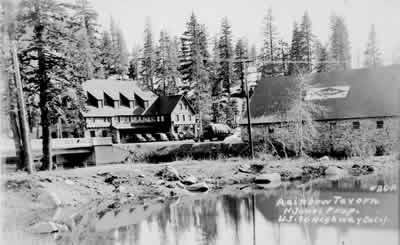 Above is Rainbow Tavern and Lodge on Old Highway 40 taken sometime in the 1930's. Upper right is the Norden Store and below right is Crampton's Lodge on Old 40 where today the Rainbow exit from I-80 sits. To read more about Crampton's see our May, '16 Heirloom (as of this writing that newsletter has not been uploaded but will shortly).

For more on the Norden Store (various stories) see our Heirlooms in December, '15 October, '10 February, '12 April, '12 January, '12

For more on Rainbow Tavern see our April, '14 and June, '14 Heirlooms.