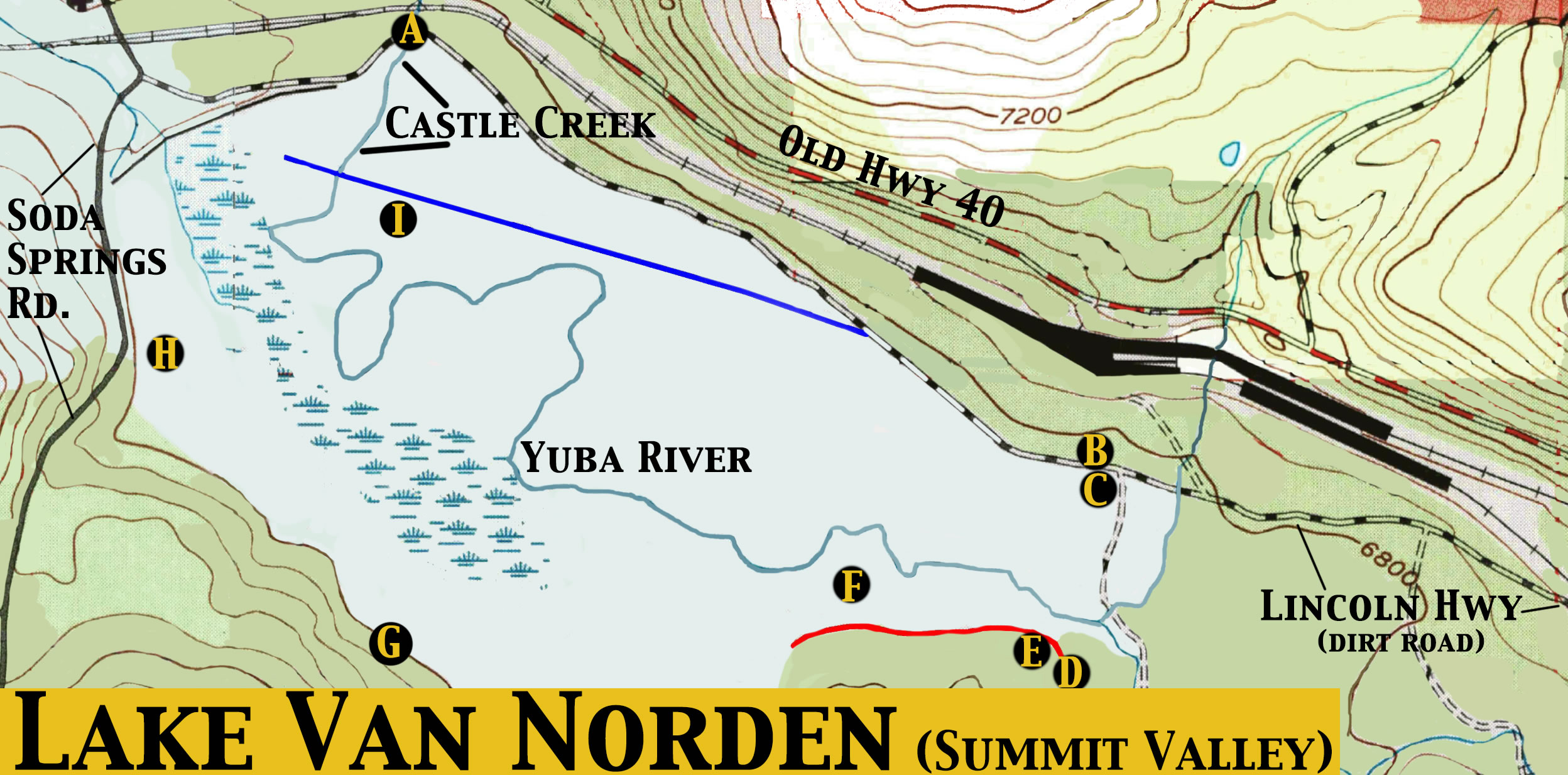 Map Key

A. Site of the Summit Valley Ice Co.
B. Site of the Lytton Hotel
C. Site of the sheep corrals
D. Remnants of the Emigrant Trail
E. Old sheepherder's shack
F. G. H. I. Mortars and metates

Blue line is the old Dutch Flat Donner Lake Wagon Rd.
Red line shows the remants of the Emigrant Trail in the forest.
Pick up a copy of "Summit Valley an Introduction" at the Donner Summit Historical Society, The Summit Restaurant, the general store or on our brochures page.