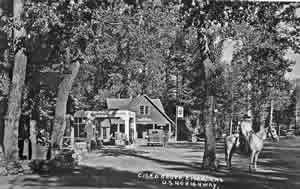 Before I-80 took travelers quickly over the Sierra with no stops necessary, Highway 40 was the the route from Sacramento to Reno. It was a two-laned curving highway that followed the contours of the land rather than blasting through them.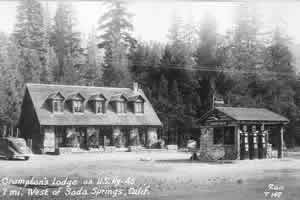 All along Highway 40 there were little
communities with stores, cabins, and lodges. Above a few thousand feet some communities also had small ski areas boasting rope tows and maybe "J" bar ski lifts.

These little vibrant communities with their heavy traffic counts have disappeared or become sleepy little vacation communities. For an interesting couple of hours, take Old Highway 40 from Rocklin to Truckee instead of Highway 80. Scattered on this page are some of the many lodges that used to be on Donner Summit catering to travelers on Highway 40.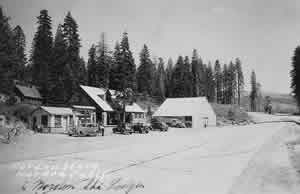 Take Old Highway 40 from Rocklin to Truckee. You can download the directions. You can also obtain a brochure with turn by turn directions and pictures from the Donner Summit Historical Society in Soda Springs. The version on our brochure page is too big to download and print.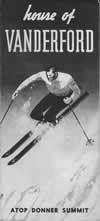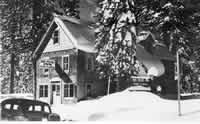 Look too at the 20 Mile Museum or you can also download a PDF brochure of the document