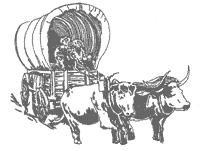 Imagine leaving your home, your family, your friends and most of your possessions. Imagine leaving all you've known to go to a new place.

You will never see family or friends again.

On the way you will risk your life to cross deserts, swollen rivers, and mountains. You will risk accident, theft, and disease. You will endure storms and wish you had more and better food and water.

You will walk for a thousand miles dealing with balky oxen every day. You will gather buffalo chips to cook your meals. You will worry your stock will be stolen or die or the wagon will break or someone will die.

You will average maybe ten miles a day. The trip will seem never ending.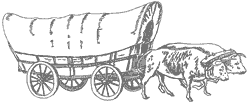 What could possiby induce you to go to California?

On the night before departing St. Jo could the emigrants even sleep as they wondered what was before them? Would they survive? Would the family survive? Would it be worth it? Were the stories of California true?

Yet thousands of people did travel to California in wagon trains beginning in 1844 when the Stephens Party was led by 80 year old Caleb Greenwood. They went along Donner Lake to the base of the Pass and then, with snow falling, they climbed to the top.

Wagon trains soon found an easier route over Donner Summit a few miles south where they did not have to take apart their wagons but where the slope was terribly steep

Now imagine the emigrants' joy upon reaching the pass and seeing Summit Valley spread out before them: water, grass, blessed rest. They had reached California - their dream. What excitement. Could they even sleep that night pondering what was before them?



Quotes of Emigrants on reaching Donner Summit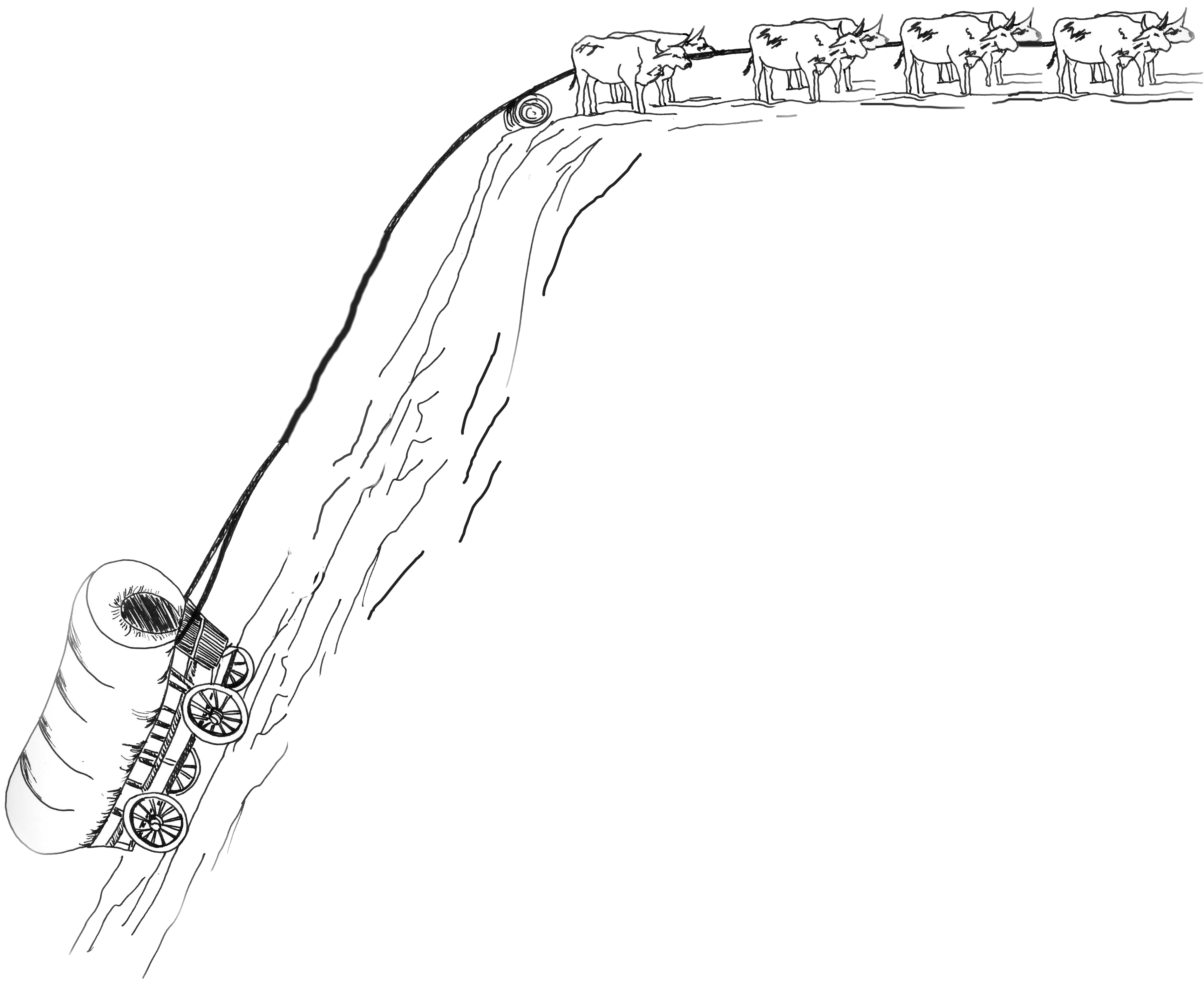 It was snowing…and in order to get the wagon over the precipitous slopes ten oxen were hitched to a wagon, then it was driven as far as it could go and then a chain was attached that worked on a roller on top of the mountains. With a man on each wheel the summit was at last reached. [see picture at left of Roller Pass as this was called]
Mary Jones 1946

We put about five yoke on a wagon, and had as many men with it as was necessary to keep it from sliding sideways. Then with five yoke o the summit letting down our long one hundred and fifty feet rope, and hitch it with the leader that were on the wagon, by this process we succeeded in getting all the wagons up safely.
Joseph Aram 1844


Eliza McAuley 1852

"at last we came to the Sierra Navada Mountains which seemed insurmountable it was some time before we could see which way we must go, at least we had to take the wagons apart & take them up in pieces over the mountains & the poor cattle got ove[r] or rather they were dragged up with bleeding shines, the folks got ove[r] the best they could….
Eliza Gregson 1845

the Sierra Nevada being very steep and our cattle very poor….[we followed the advice of our fellow traveler] who had proposed to make a roller, and fasten chains to the wagons, & pull them over the mountains wit the help of twelve yokes of oxen.
Nicholas Carriger 1846



The emigrant quotes come from Emigrant Trails, The Long Road to California by Marshall Fey

A good description is on the cover, "A History and Guide To the Emigrant Routes from Central Nevada to the Crossing of the Sierra with The End Of The Trail For The Donner Party Includes How to Follow the Trail, Diaries, Original Trail Guides, Maps and Points of Interest."