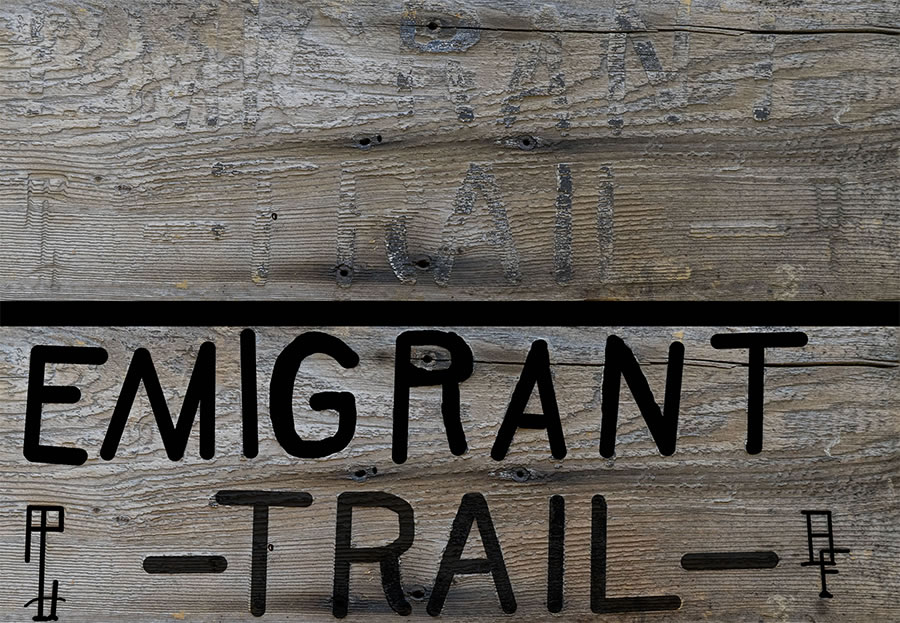 This sign sat on a tree between the road to the top of the lower Mt. Judah lift and the Judah Loop trail.  In 2016 the tree fell on the sign side.  Fortunately it broke almost right at the sign and the sign fell into the crack between the stump and the fallen tree.  The sign was retrieved by the Donner Summit Historical Society's Mobile Historical Research Team and run through the MX-1000 Historical Rejuvenator to get an idea of what it looked like when Peter Weddell put it up.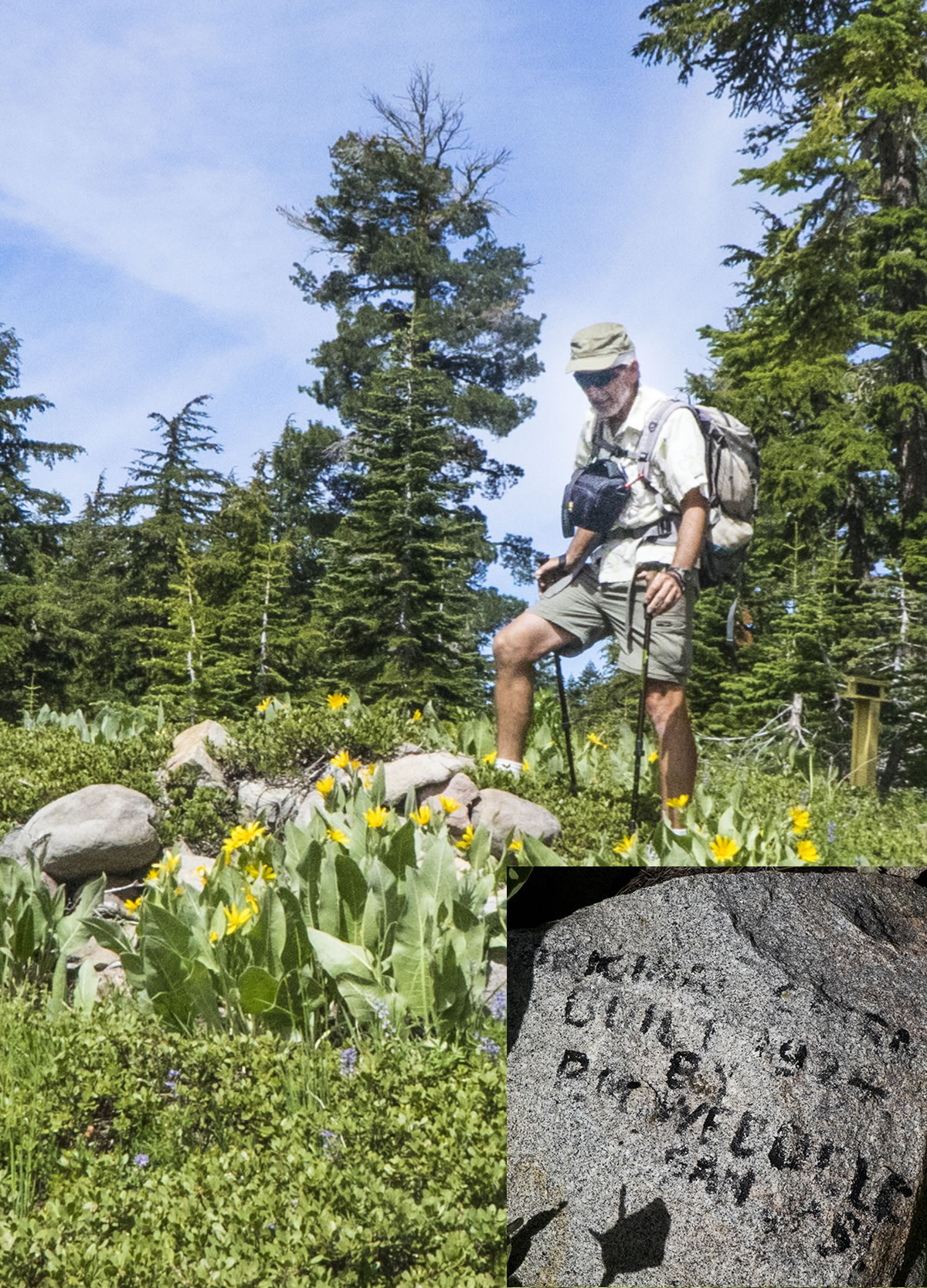 In the 1920's Peter Mark Weddell read The Expedition of the Donner Party and its Tragic Fate and was hooked.  Then he read the McGlashan classic, The History of the Donner Party. Weddell spent the following summers in the 1920's marking and mapping the Emigrant Trail.  It was a difficult job due to the time passage, the extensive logging, and grazing of thousands of sheep but eventually he marked the trail from  Verdi, outside of Reno, Nevada, to near Lake Mary on Donner Summit, just below this sign's original location and near the beginning of this Judah Loop hike.  At intervals along the emigrant route he placed wooden marker signs like the one here.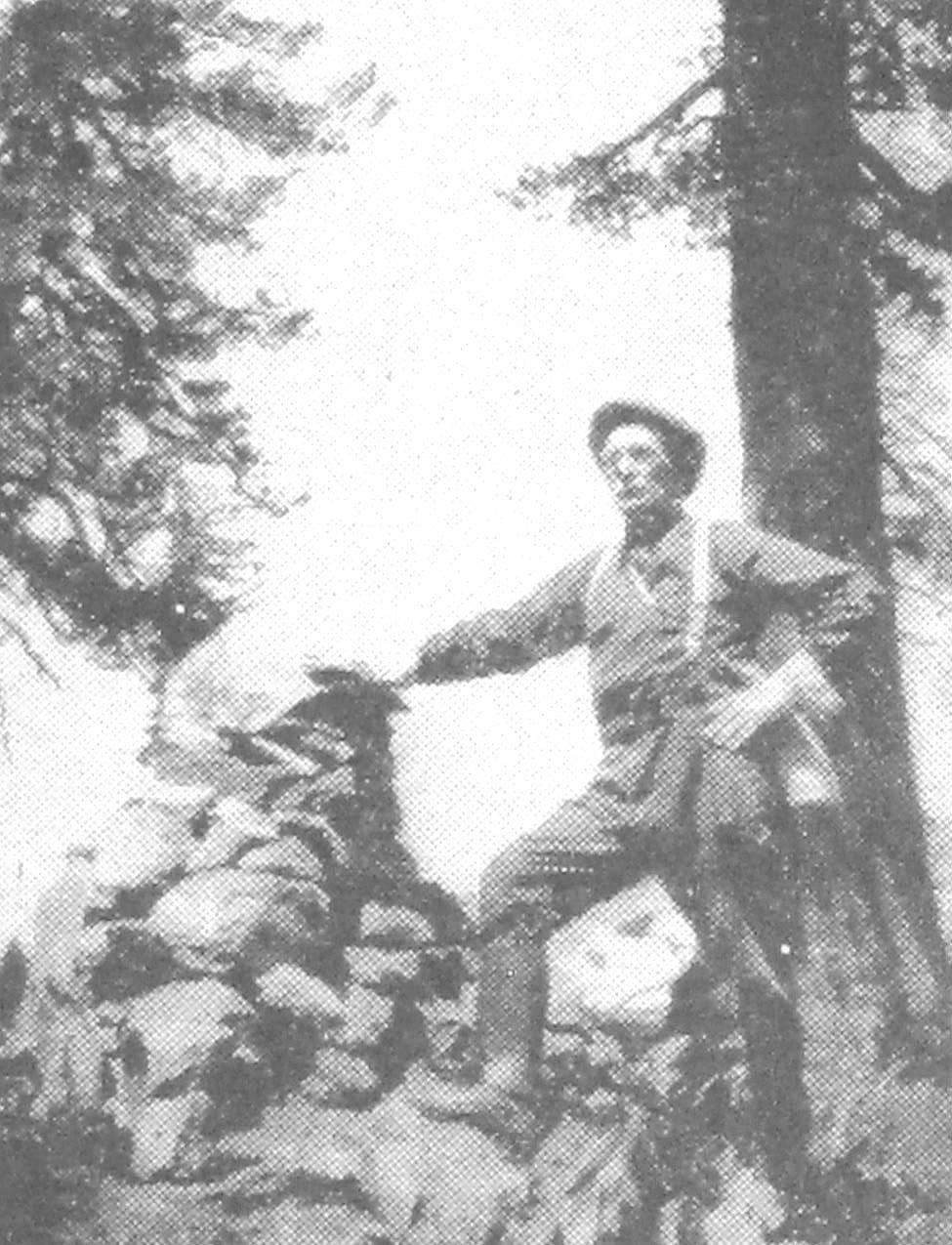 Here Peter Weddell describes his "duty" in a 1949 article in Pony Express Magazine, "Purchasing suitable lumber, painting and lettering of the signs, done by myself with my very limited ability, have been a regular part of the work in placing the signs. I drove my car out of Truckee as far as I could conveniently on mountain roads. Then, starting up the mountain on foot, a knapsack on my back, taking along hammer, nails and ax, I did as much in a day as the conditions and my endurance permitted. This part of the Work has been rather strenuous exercise, but always a pleasure—perhaps a duty."

At Coldstream Pass where the emigrants crossed Donner Summit Peter Weddell built a rock cairn, above, to mark the emigrants' crossing. A rock in the cairn stil has some almost legible writing which said, when it was readable, "Memorial Cairn Built 1924 by P.M. Weddell San Jose." The fellow in the picture of the cairn is Art Clark, member of the Mobile Historical Research Team of the DSHS.

There are still some Weddell signs left on trees. It can be frustrating, but also rewarding, finding one.
Below is one of Peter Weddell's hand drawn maps of the Emigrant Trail.