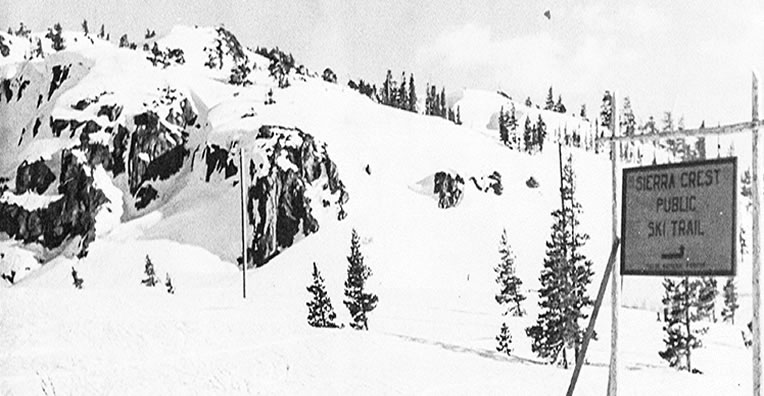 Before the advent of modern skiing the public's interest in snow sports was mostly limited to watching ski races and ski jumping.  Some hardy people took up cross country skiing.  Seeing that interest the U.S. Forest Service using the Depression Era WPA, with the help of local ski organizations and the Chamber of Commerce, marked 34 miles of trails in the Donner Summit area in the 1930's and 40's.  The trails were forty feet wide but ungroomed of course.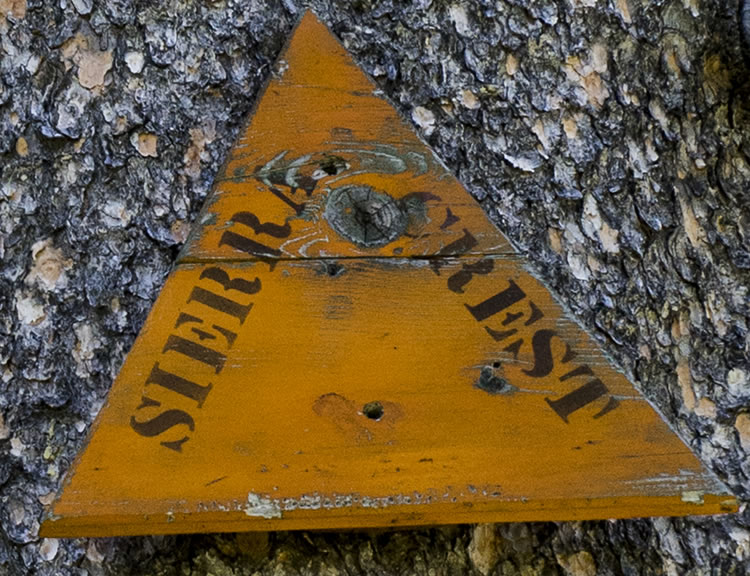 All along the flank of Mt. Judah from Highway 40 to Mt. Lincoln there were Sierra Crest signs. There were two signs in each marked tree. Some of those signs are still on trees many decades later like the ones here. In other areas the trails were called Sierra Ski Ways.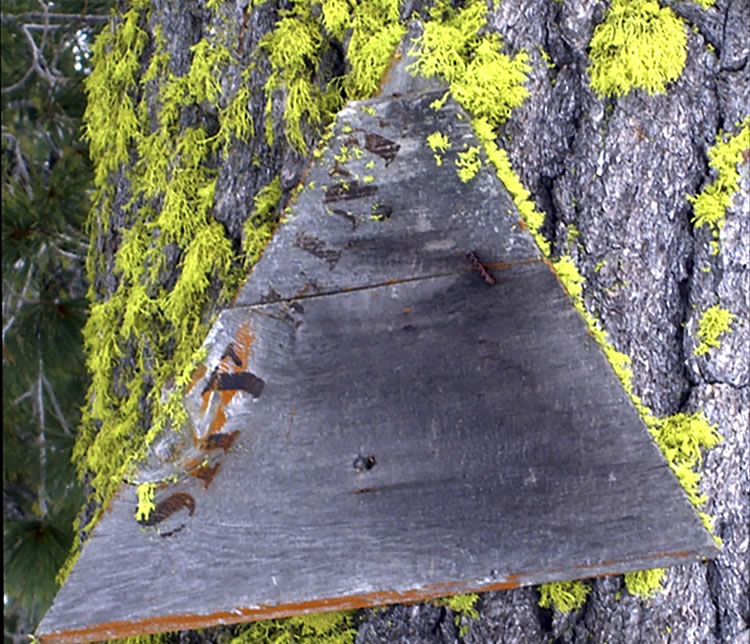 The sign here is one of the markers that were placed every 200 feet.  The lettering here was enhanced by the Donner Summit Historical Society's MX-1000 Historical Rejuvenator with the settings turned to "medium" to keep some of the age in the sign versions.

The ski trails around Donner Summit were apparenlty very popular. Below is a composite picture showing parked cars on Highway 40 in 1940 and a Sierra Sun headline from January 18, 1940.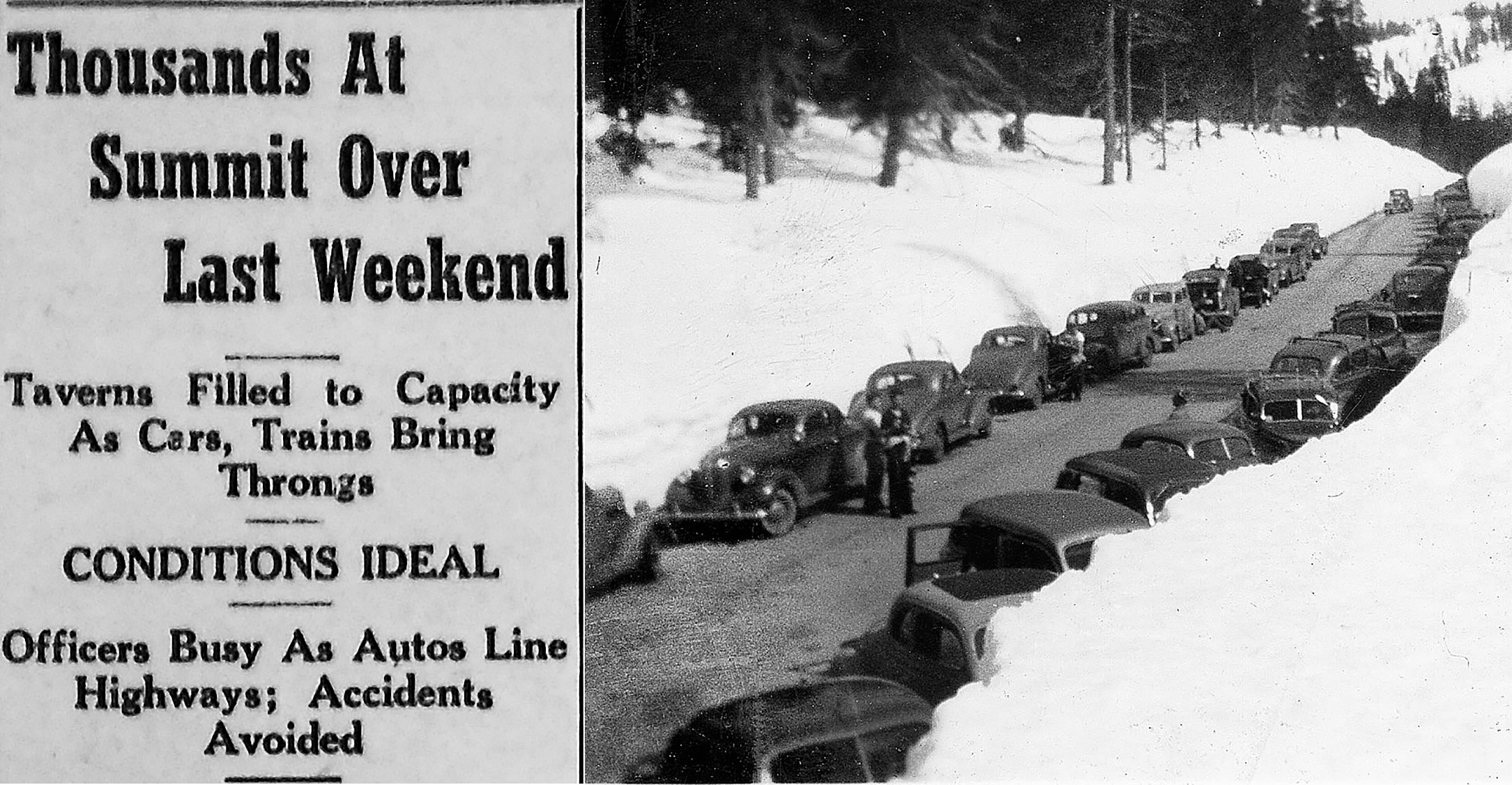 For more about the old ski trails see our December, '10 Heirloom or our web pages, Sierra Ski Ways and Sierra Ski Ways II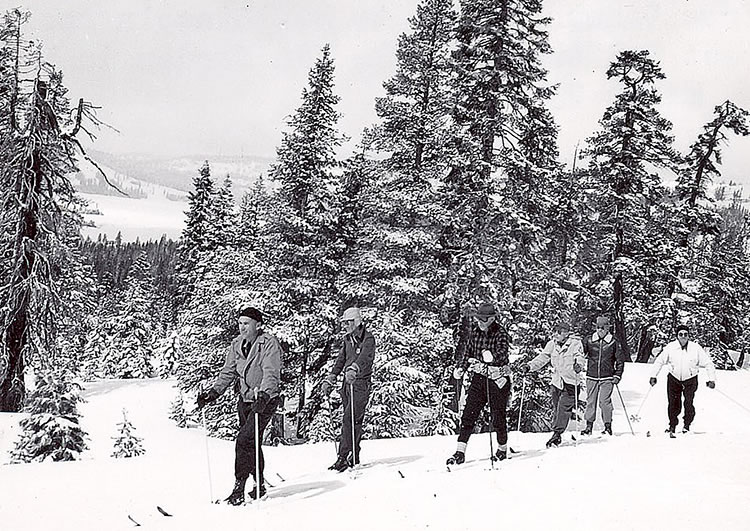 The three old pictures on this page come from the Norm Sayler Collection at the Donner Summit Historical Society.