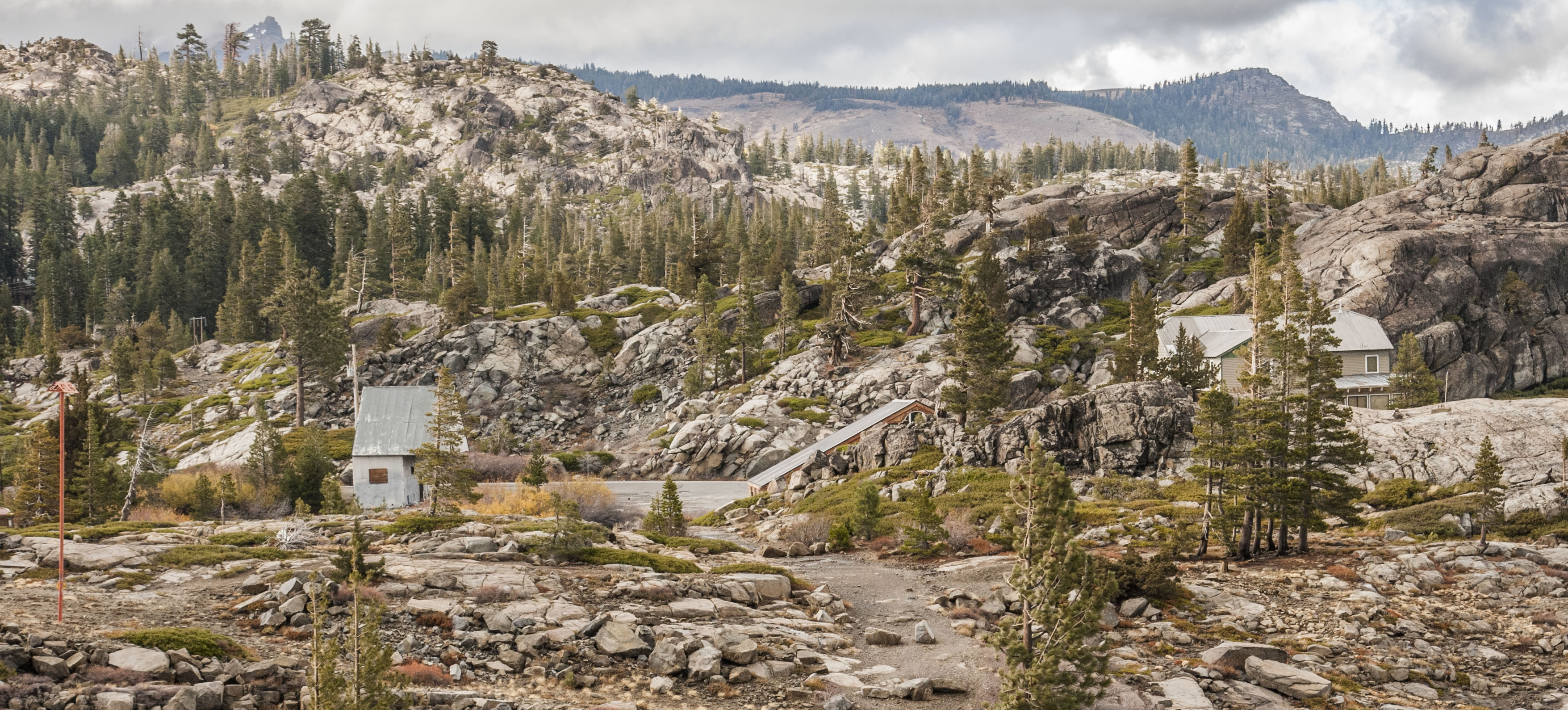 As you are walking up the switbhbacks at the start of the Judah Loop Trail you probably notice the funny building across the canyon (gray on the left center above). That, along with the building on the right were built in 1932.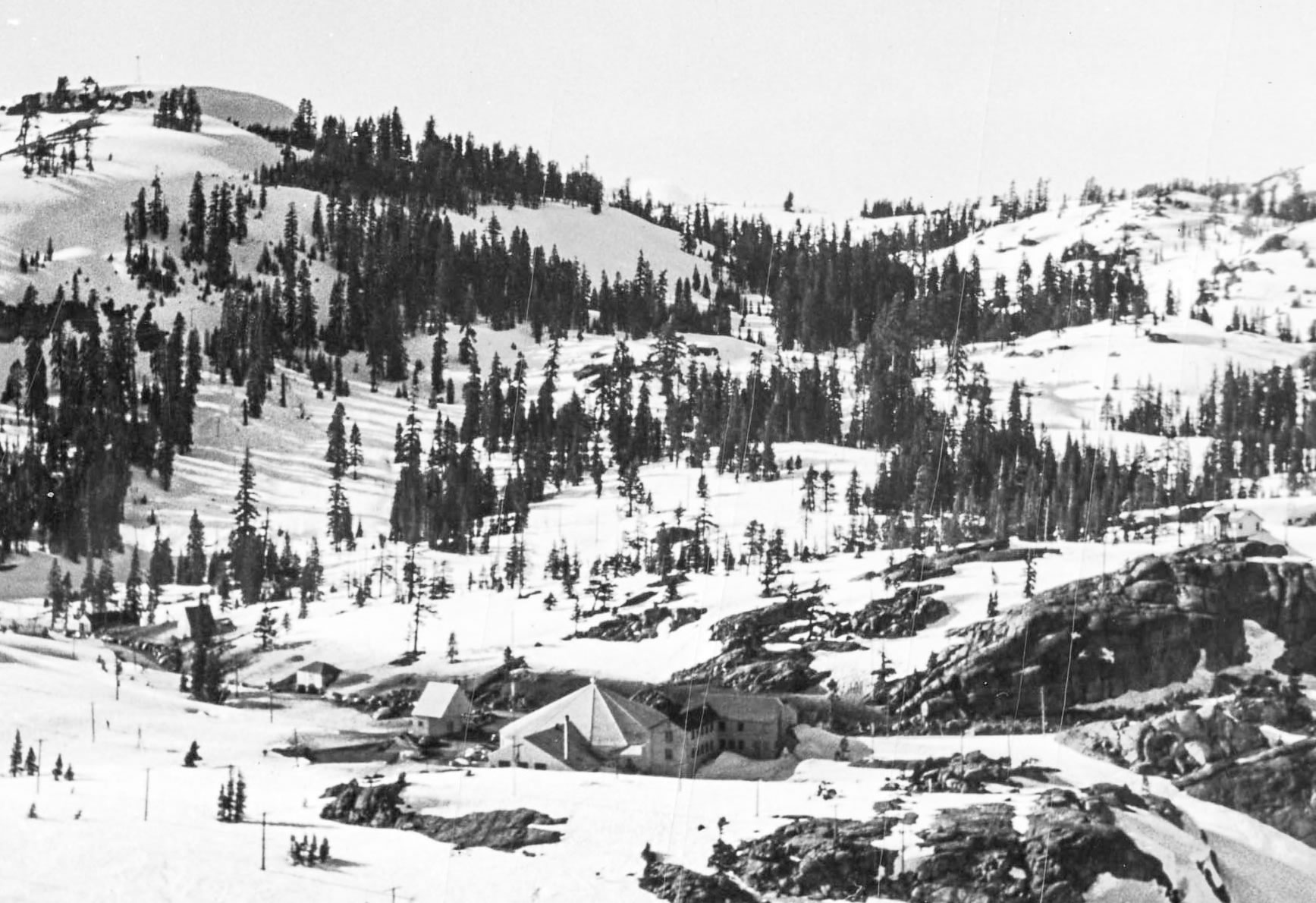 Winter sports were becoming popular but Highway 40 was not plowed in the winter. Those wanting snow fun had to be content with lower elevations. The Summit snow was out of reach except by train travel. The Auburn Ski Club decided to hold a skiing exhibition and they invited the State legislature. The event was so well publicized that 4,000 cars traveled old 40 creating a monumental traffic jam. The legislature thanked the Auburn Ski Club and passed an appropriation to clear Old 40 in the

winter. The buildings across the way were the Division of Highways Maintenance station. The building on the right served as a dormitory. The building on the left was part of the equipment storage. In the middle there was a round building that served as a garage. That collapsed under heavy snows in the 1980's.

After I-80 the buildings served a number of purposes most recently as part of the Sugar Bowl Academy.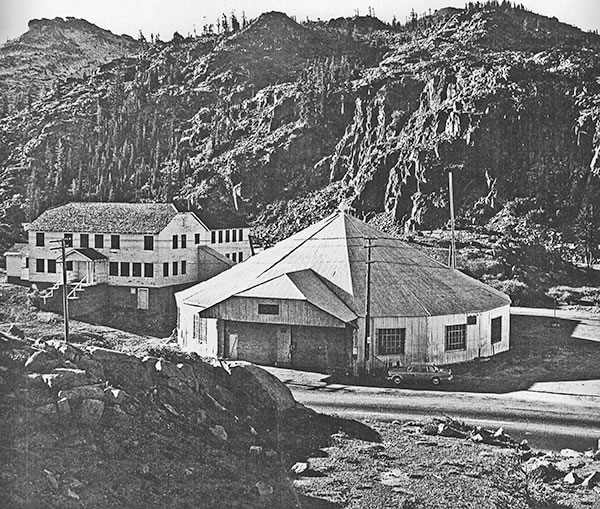 Pictures here come from the Norm Sayler Collection at the Donner Summit Historical Society. The top photograph shows the site today. The second from the top shows close to the same scene in the 1950's with Donner Ski Ranch in the background. Third from top shows old highway signs at the top of Old 40 before I-80. The bottom picture is a closeup of the buildings from the north side. Donner Pk. is in the background.