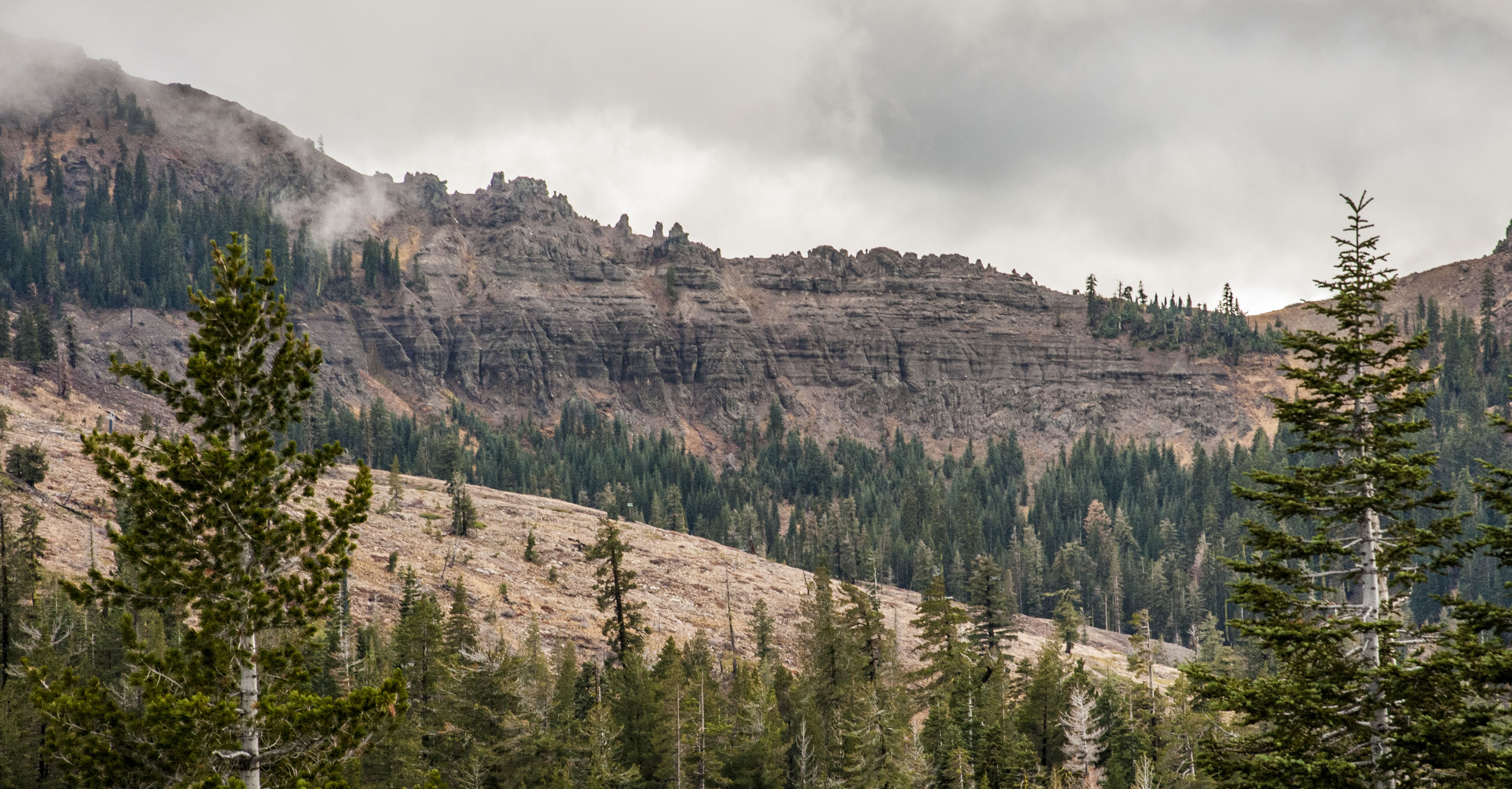 As you are walking along here look over to the south, to the right. Between Mt. Disney, to the right, and Mt. Lincoln, to the left, is an area called the Palisades, above (it's also where the actual Sugar Bowl is). They are very steep and rugged volcanic rocks. The Palisades was once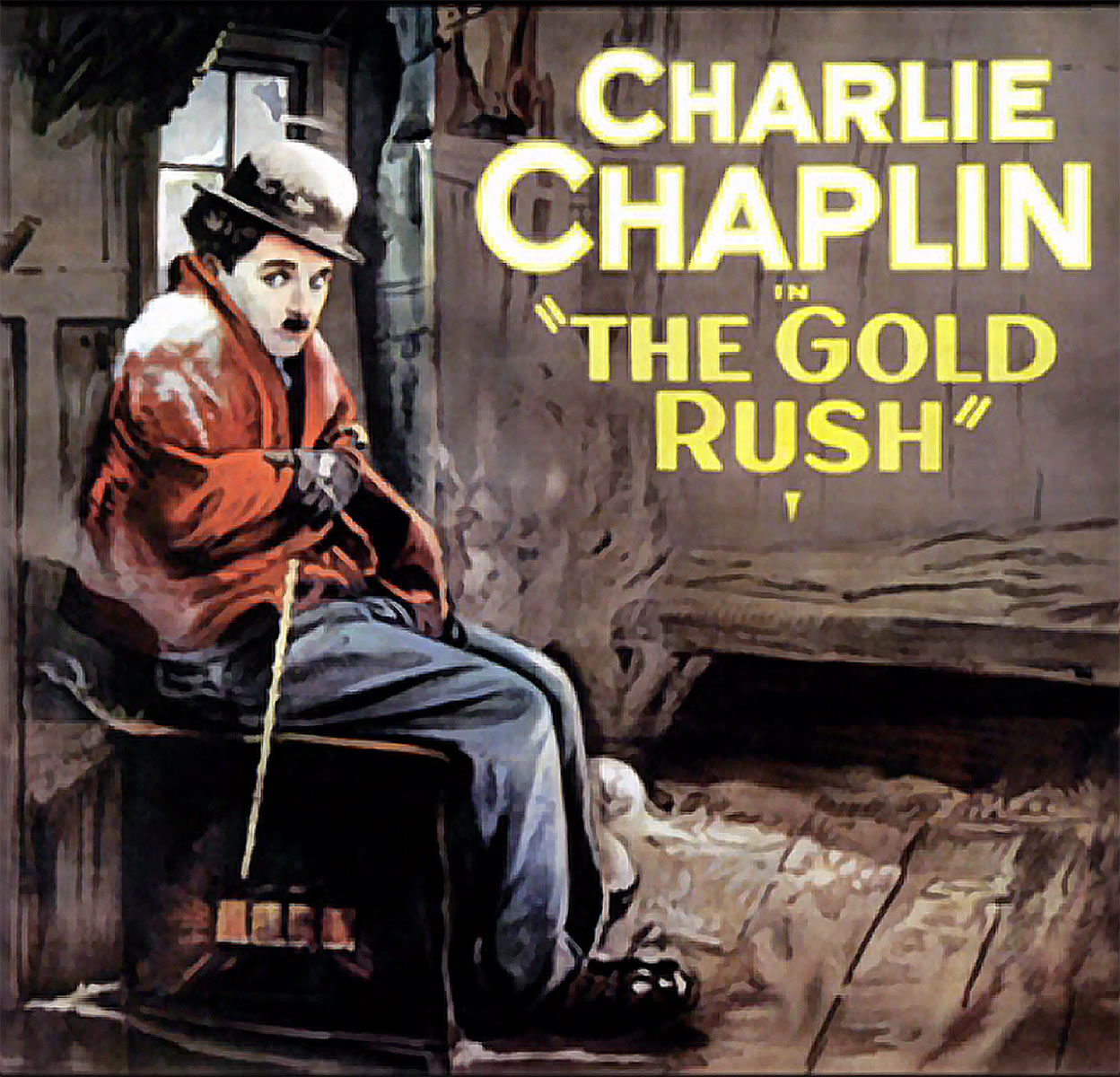 the setting for, at the time, the highest grossing comedy and most elaborate film of the silent movie era, Charlie Chaplin's Gold Rush. It was, said Charlie Chaplin, the film for which he most wanted to be remembered. The Palisades were the stand in for the Chilcoot Pass in Alaska. Chaplin had built a "town" below the rocks and people were hired in Sacramento and taken by train to Donner Summit to be the "miners" climbing the pass.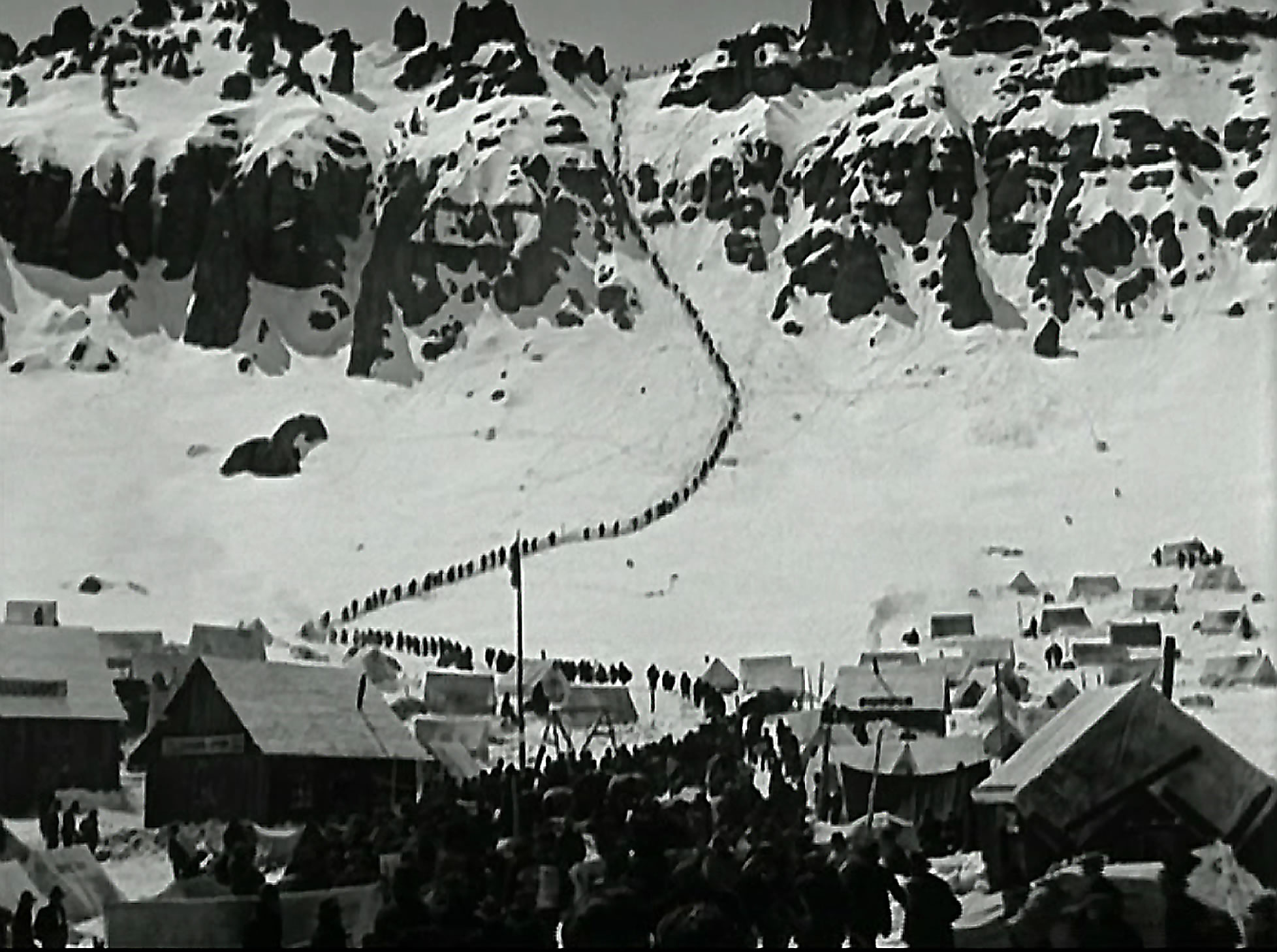 "The stories of the Klondike and the Donner Party with their hardship, starvation, and cannibalism came together in a tragedy and slapstick comedy overlaid with a love story in 1925."*

The Truckee Ski Club cleared the path for the "miners" to the top of the Palisades. During filming Chaplin got sick and filming was moved to Hollywood where everything except the miners' climb was reshot and where sets were constructed of burlap, chicken wire, 250,000 feet of lumber, flour, and salt . What had been shot at what would become Sugar Bowl, ended up on the cutting room floor.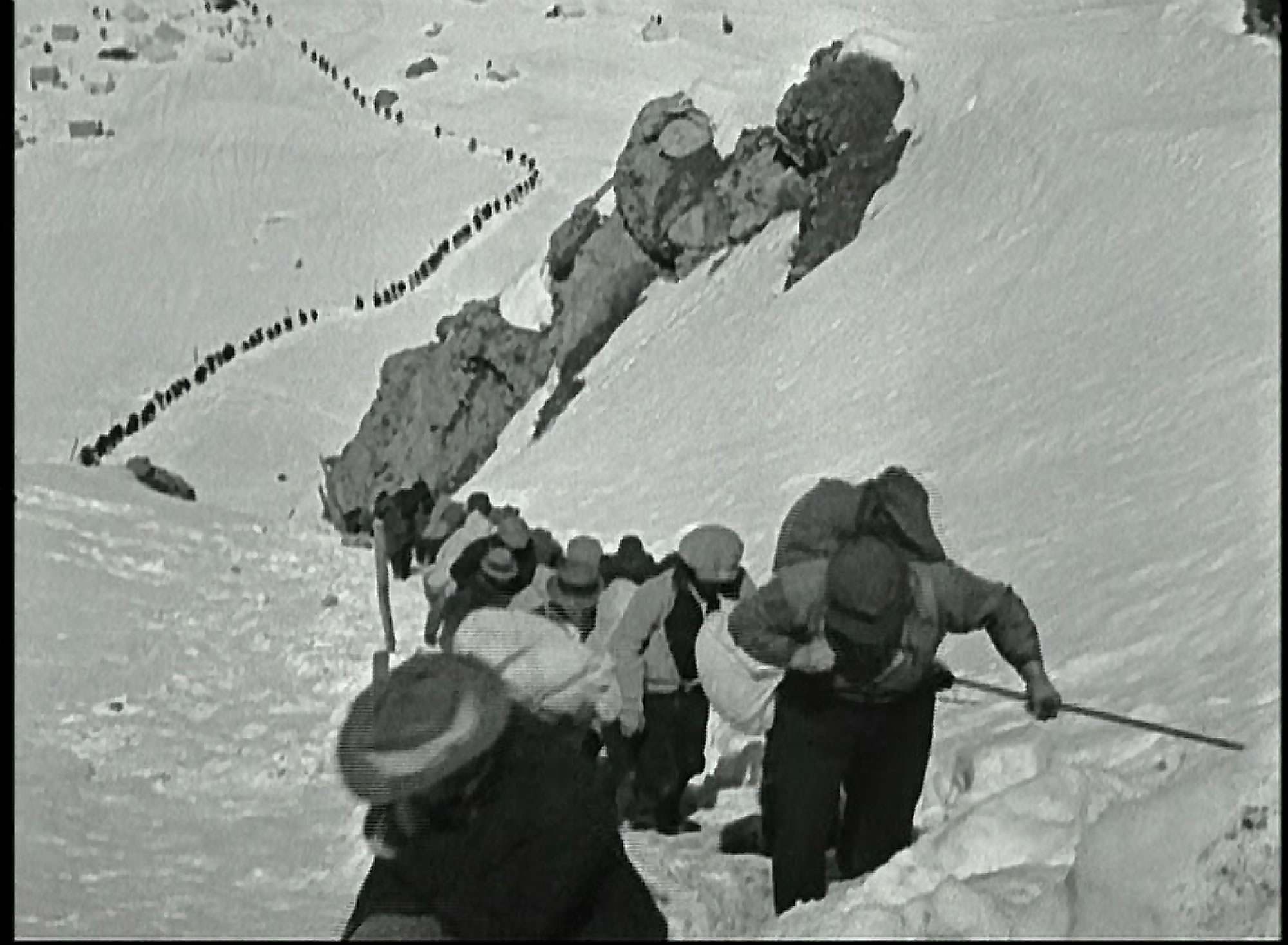 For a story about intrepid Mobile Historical Research Team (MHRT) members re-enacting the climb to the "Chilcoot Pass" see "Death Defying Re-enactment in the July, '15 Heirloom
*If you want to read more about the Gold Rush, see the August, '11 Heirloom